"The Ghosthunter"
Airdate: May 26, 1976
Writer: Kenneth Johnson & Justin Edgerton  
Director: Kenneth Johnson 
Synopsis: Jaime is sent to act as the governess of a young woman whose father is developing a decoder for the government.  Strange occurrences have been happening in their New England home and many, including an occult expert, suspect it's a ghost. 
John is joined in the second episode of this new podcast series by authors Herbie J. Pilato and Joel Eisenberg in his first look at the sister series of THE SIX MILLION DOLLAR MAN.  In addition, John's guest is BIONIC WOMAN creator Kenneth Johnson.  They discuss the production of the episode as well Kenny's current push to get his cult mini-series V to a theater near you. In addition, John offers a little historical and pop culture perspective of the day this episode aired. Make sure you let us know what you think of the episode by writing This email address is being protected from spambots. You need JavaScript enabled to view it.. 
---
OUR GUEST FOR THIS EPISODE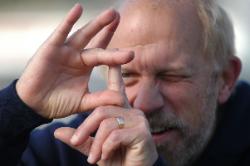 With his start as a producer of The Mike Douglas Show, Kenneth Johnson has had a long, impressive career as a producer, director, writer, and creator of many iconic television and movie characters.  From his "The Secret of Bigfoot" episode of The Six Million Dollar Manto his movies such as Steeland Short Circuit 2, Kenny has captured the imagination of many fans of genre television in a way that goes beyond the traditional storytelling process.  You can learn more about Kenny and his works by visiting his home page and by writing him.  (He really does reply.)

---
 OUR BIONIC OPERATIVES FOR THIS EPISODE
Herbie J Pilato is a writer/producer who's worked for NBCUniversal, Syfy, A&E, Bravo; Warner Bros., and Sony, among other television networks, and studios. He is also the author of a number of media tie-in/pop-culture books, including Glamour, Gidgets and the Girl Next Door, and The Bionic Book, which features original commentary from Lee Majors, Lindsay Wagner, Harve Bennett, Kenneth Johnson, series creator (and sci-fi-novelist king Martin Caidin), and Richard Anderson (who wrote the Foreword). As the Founder of the Classic TV Preservation Society(a nonprofit organization dedicated to the positive influence of classic TV programming), Herbie J offers TV & Self-Esteem Seminars to schools, colleges, community, senior and business centers around the country.  Each week he serves as host and moderator at the Barnes & Noble Media Center in Burbank, CA for Throwback Thursdays- one of L.A.'s most unique live events where, as he says, "the past and present TV, film, publishing, music and positive-thought communities mix, mingle and meet."  For more information about Throwback Thursdays, the Classic TV Preservation Society, or any of Herbie J's books, email: This email address is being protected from spambots. You need JavaScript enabled to view it. or visit:  www.classictvps.blogspot.com.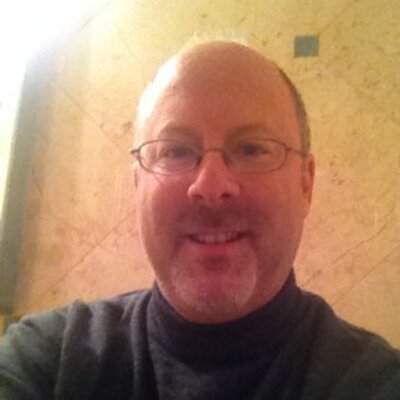 Joel Eisenberg is a writer and producer whose new book series, "The Chronicles of Ara", an epic 8-volume fantasy saga written with Stephen Hillard, has been released to rave reviews by Incorgnito Publishing's Topos Books imprint. Joel is a partner in Eisenberg-Fisher Productions and former head of EMO Films@Paramount Studios, feature film production companies. He is the co-founder of All Cities Media, an entertainment industry networking group. His events have been hosted by Warner Brothers, Paramount Studios, Sunset-Gower Studios and the Law Offices of Greenberg-Traurig, among others. Feature projects include "Unreleased" and "April Showers", the latter based on the Columbine school shootings scenario. "January Rain" and "Assassin and Son" are presently in development, as is a new television version of an old horror comic book favorite (to be "re-announced" shortly). Joel is the writer of several award-winning independent feature films and producer of a slate of past and upcoming feature and television projects including "Mirkwood," based on the amazon.com bestseller and the aforementioned "The Chronicles of Ara" fantasy novel series. In early 2007, Joel was fortunate to have received substantial international publicity by locating, identifying, organizing and archiving a long-considered lost handwritten John Steinbeck archive, collectively valued at nearly $1 million. Author: "How to Survive a Day Job," "Championship Networking," "The Mirkwood Codex" (upcoming). Contributor: "Tales of the Dead" and numerous others. Learn more about Joel and his works by visiting his website.